Join CBGN and Save Jackson Park as we bike to see the cherry blossoms! We're running a bike bus starting at Ping Tom Park this Sunday, April 30th at Noon, ending at Jackson Park. We will also visit 'Redefining Redlining', a floral project by Amanda Williams, highlighting the historic & continued impact of redlining.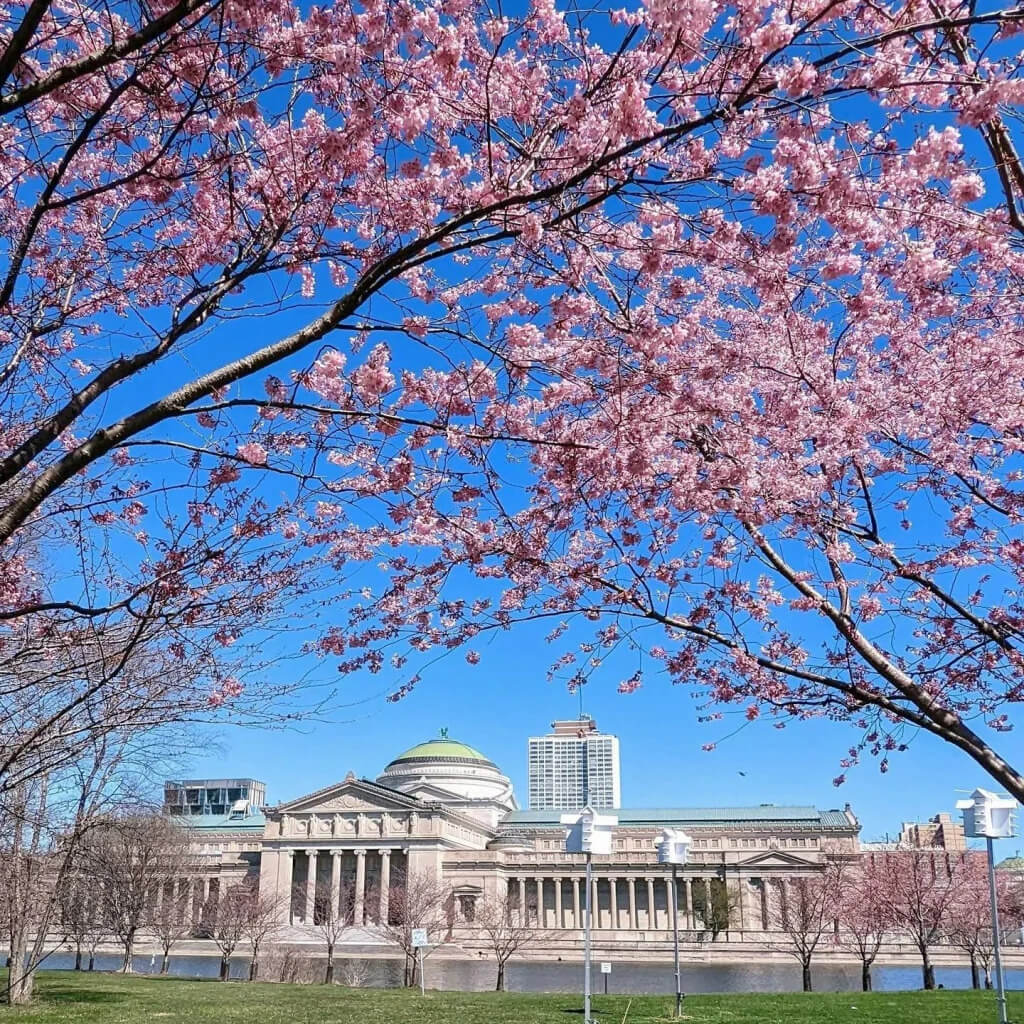 Save Jackson Park is a nonprofit fighting to preserve South Shore Nature Sanctuary. They want to keep green space, trees, bird migration pathways, and clean air in Jackson Park by stopping the removal of legacy trees. You can follow them on Facebook, follow them on Twitter, or donate to help their cause.
Redefining Redlining is an installation by artist Amanda Williams. In fall 2022, artist Amanda Williams, in collaboration with Emerald South Economic Development Collaborative, led hundreds of friends, neighbors and strangers alike in a mass planting of 100,000 red tulips. The bulbs were planted in the shape of the almost 2 dozen houses and buildings that should still occupy this site. These tulip building footprints are meant to symbolize the value of the homes that used to be here, but more importantly the worth of the people that are here now and the beautiful black neighborhoods that can be here in the future.