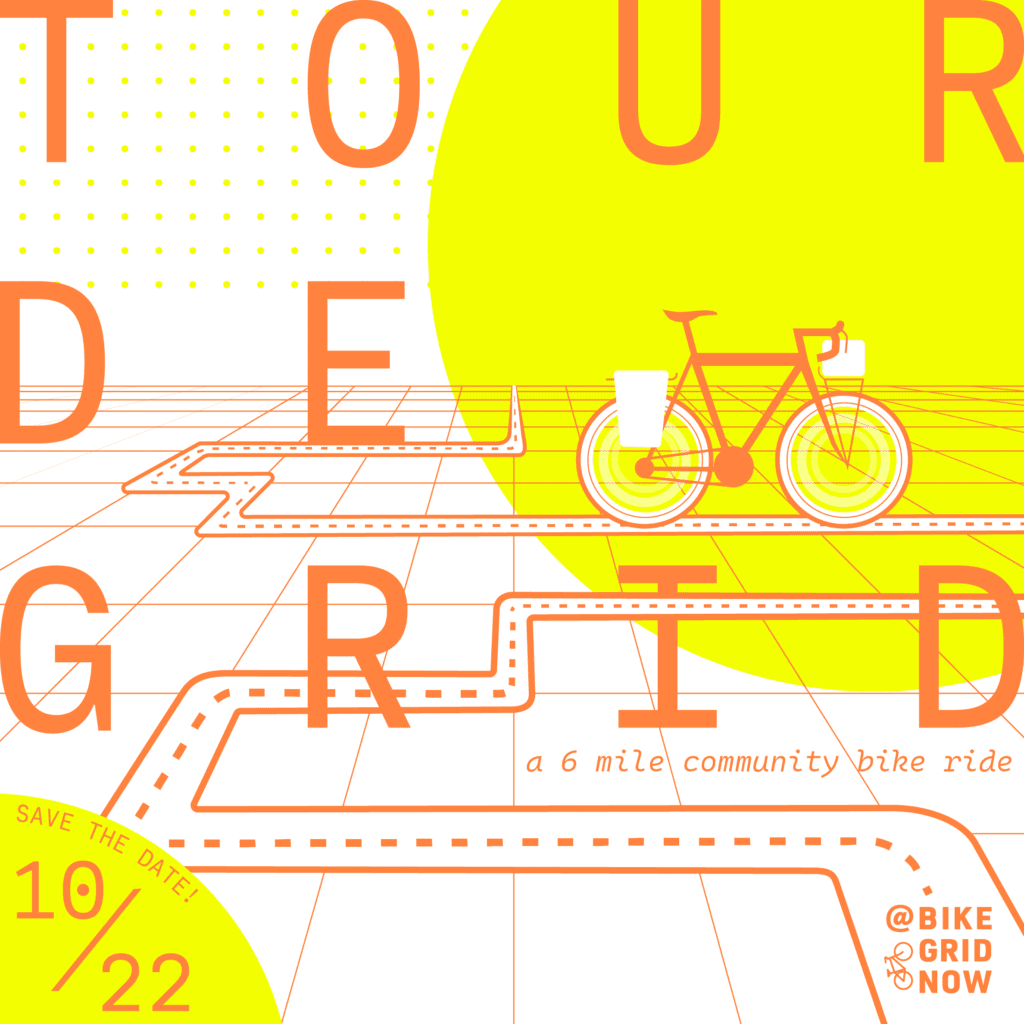 10/22/2023 10:00am
TDG- Near South Side: Meet at 11:00 at SW corner of Palmisano Park, roll at 11:15
Lincoln Square bike bus: Meet at Welles Park Gazebo at 9:50, roll at 10:00
Austin Bike bike bus: Meet at SW corner of La Follette Park (N…
10/08/2023 12:00pm
Join us at Noon on Sunday, October 8th, at Jonquil Park as we jam it up and demand more physically protected safe streets infrastructure across Chicago to keep us all safe.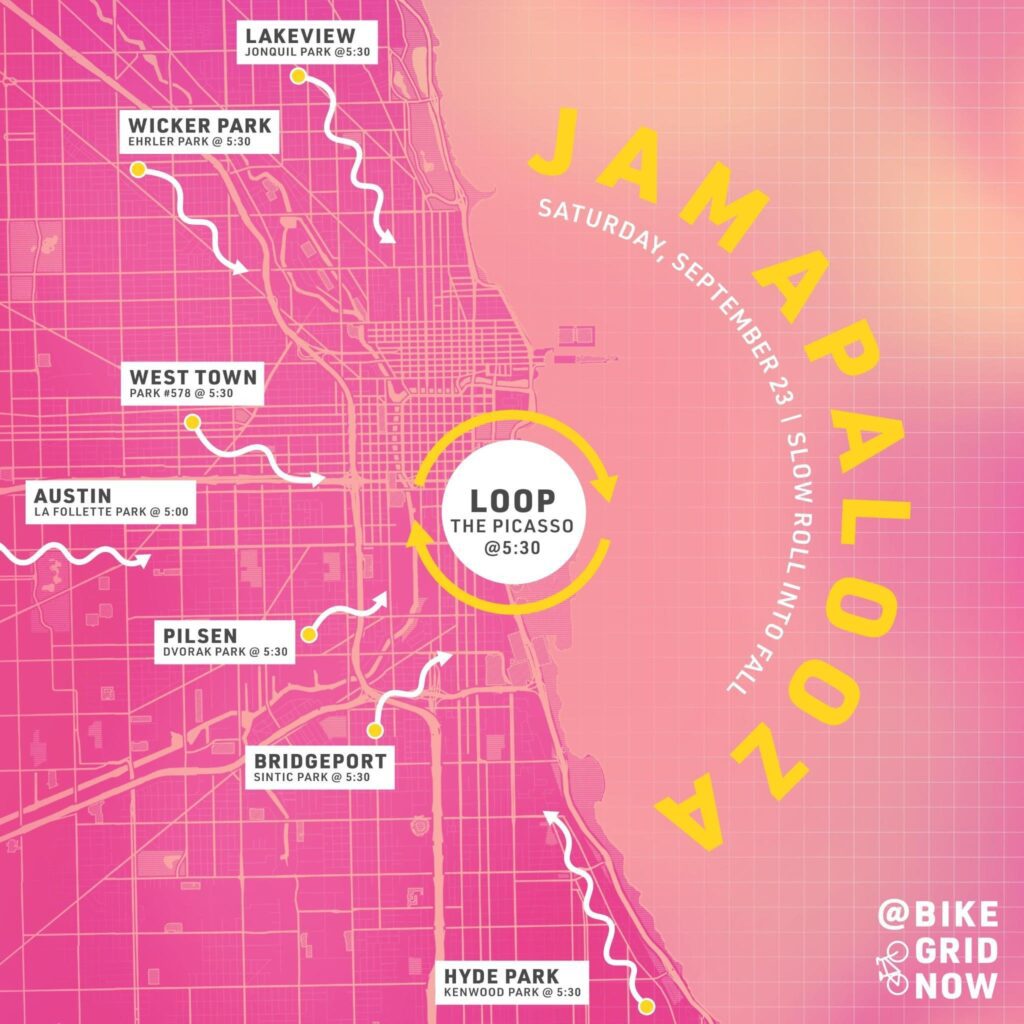 09/23/2023 5:00pm
Roll across Chicago with us on Saturday, September 23rd.
Bike Buses will run to the Loop at 10mph where we will then ride together during Chicagohenge.
Lakeview, Wicker Park, West Town, Pilsen, Bridgeport, and Hyde Park roll at 5:30pm.
Austin…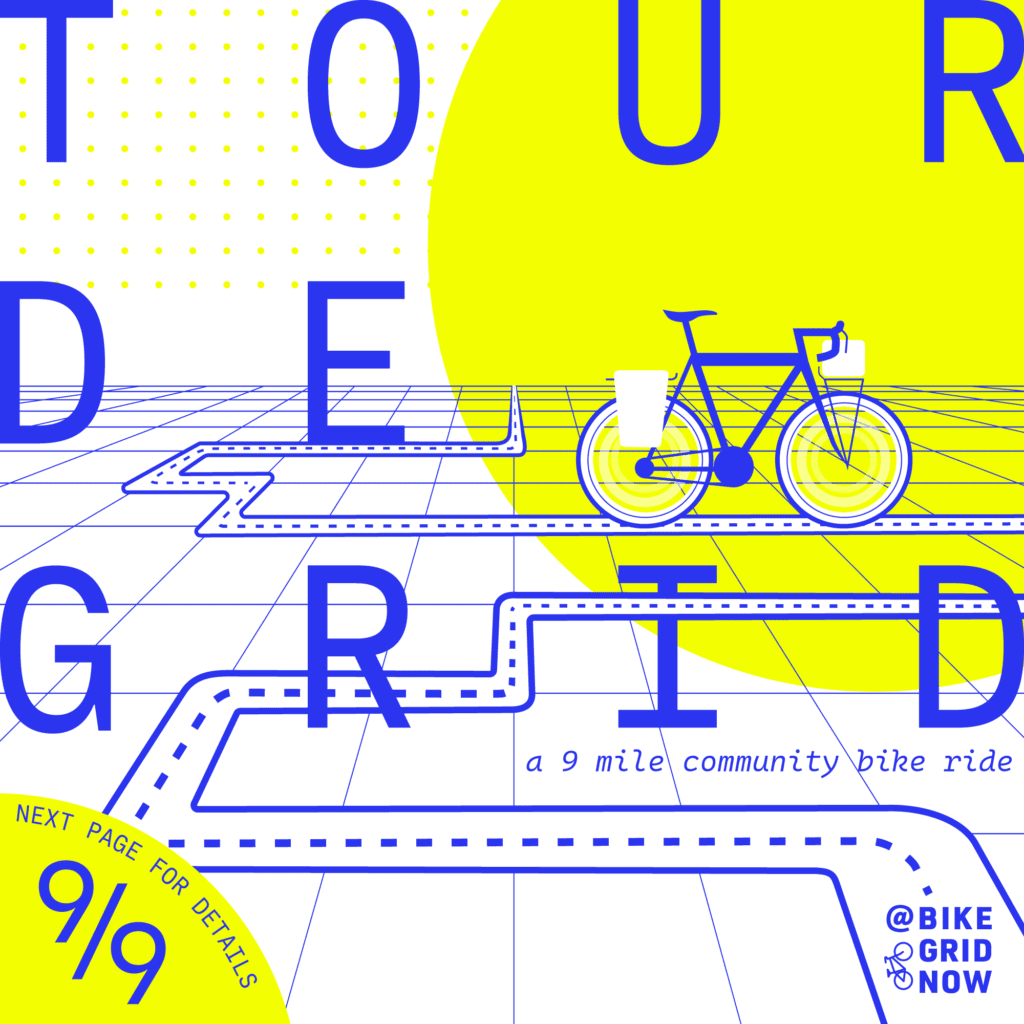 09/09/2023 10:00am
Pedestrian & Traffic Safety Chair Ald. LaSpata will address participants
WICKER PARK – Chicagoans can experience a safe streets network first-hand on September 9th during a bike tour with the City Council Committee on Pedestrian and Traffic Safety Chair…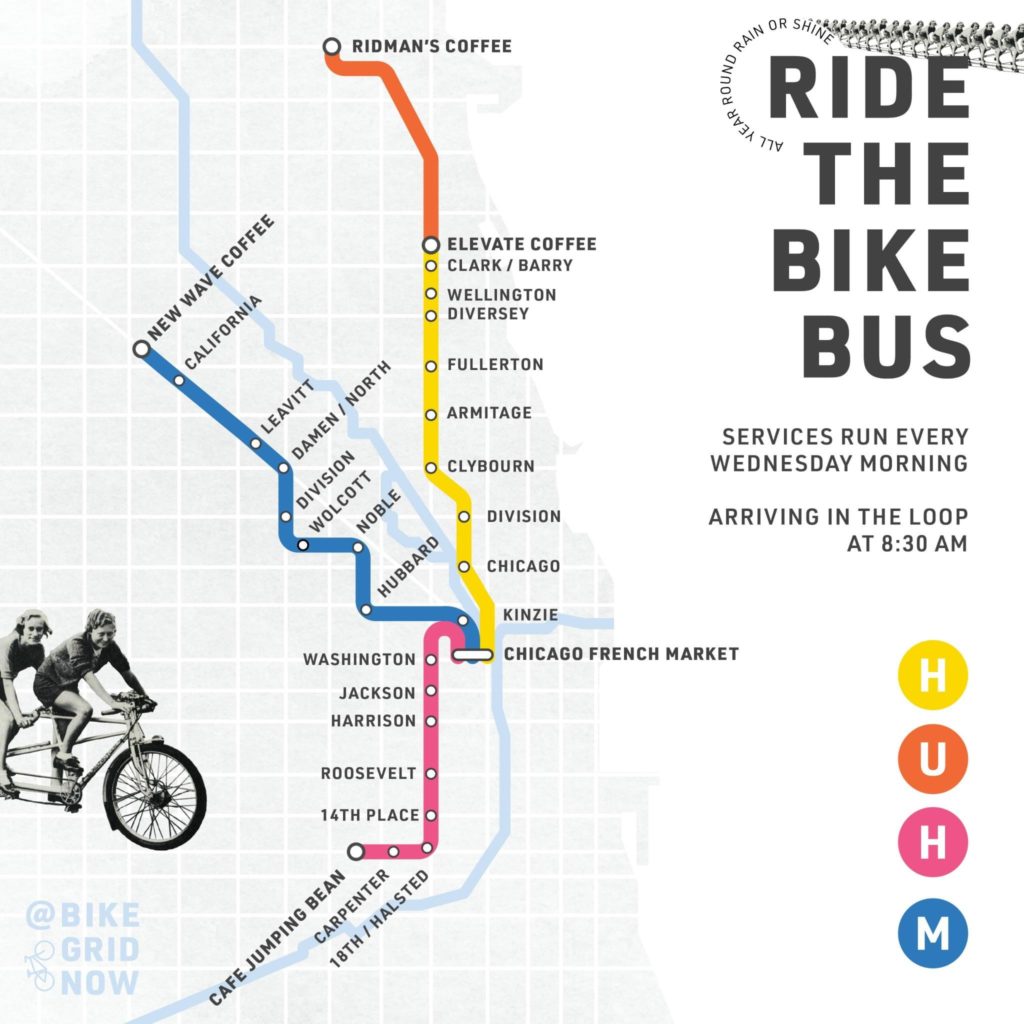 08/30/2023 7:30am
Check out our new flyers for route info, including for our Uptown Extension from Ridman's Coffee!
Track the buses here!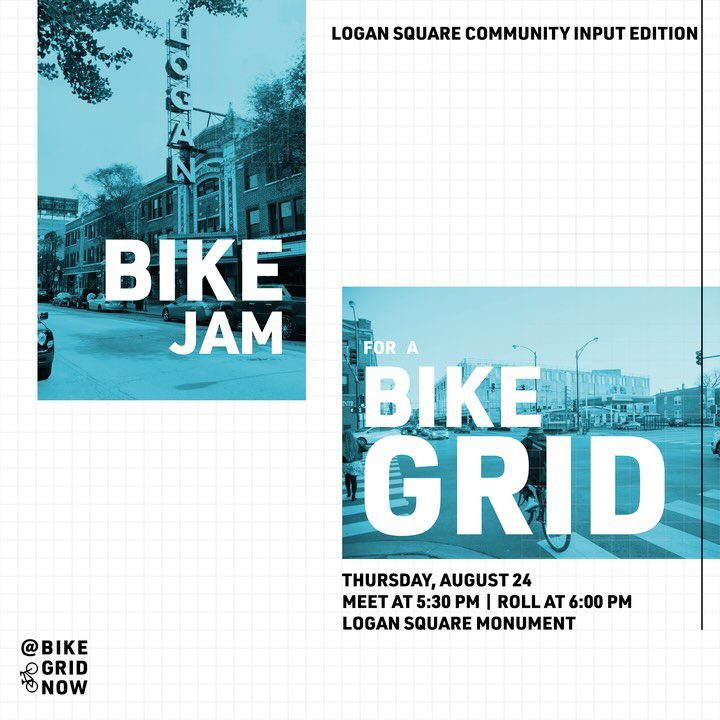 08/27/2023 5:30pm
RESCHEDULED TO THE 27th!
Robust community inputters! We are tired of the City drawing up plans that don't do enough to protect vulnerable road users.
Even worse? When they consider it and toss out protected lanes because…parking? It's challenging?
Unacceptable!…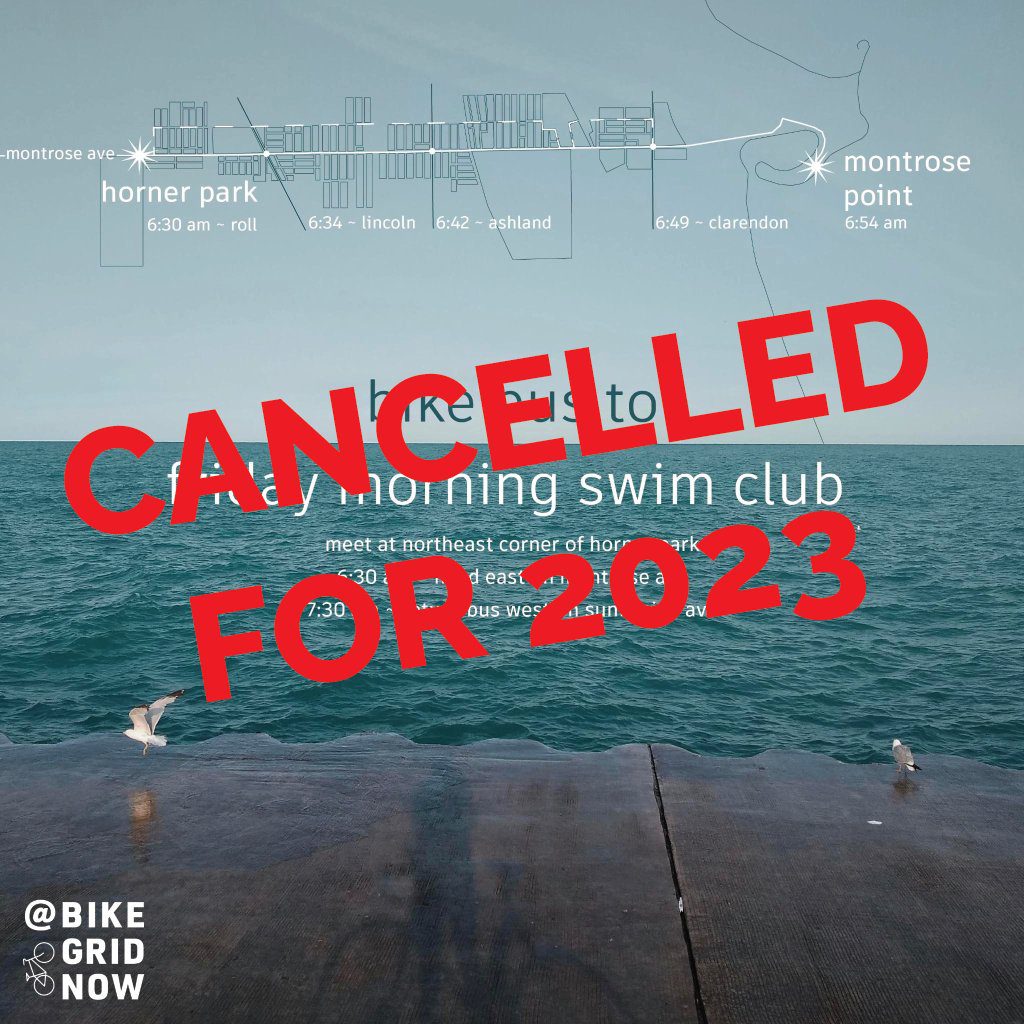 08/18/2023 6:30am
We are sadly ending our Bike Bus to Friday Morning Swim Club for the season due to increased motor vehicle traffic, driver aggression, and lack of safe infra.
Formal statement coming soon.
In the meantime, join Friday Morning Fish Club…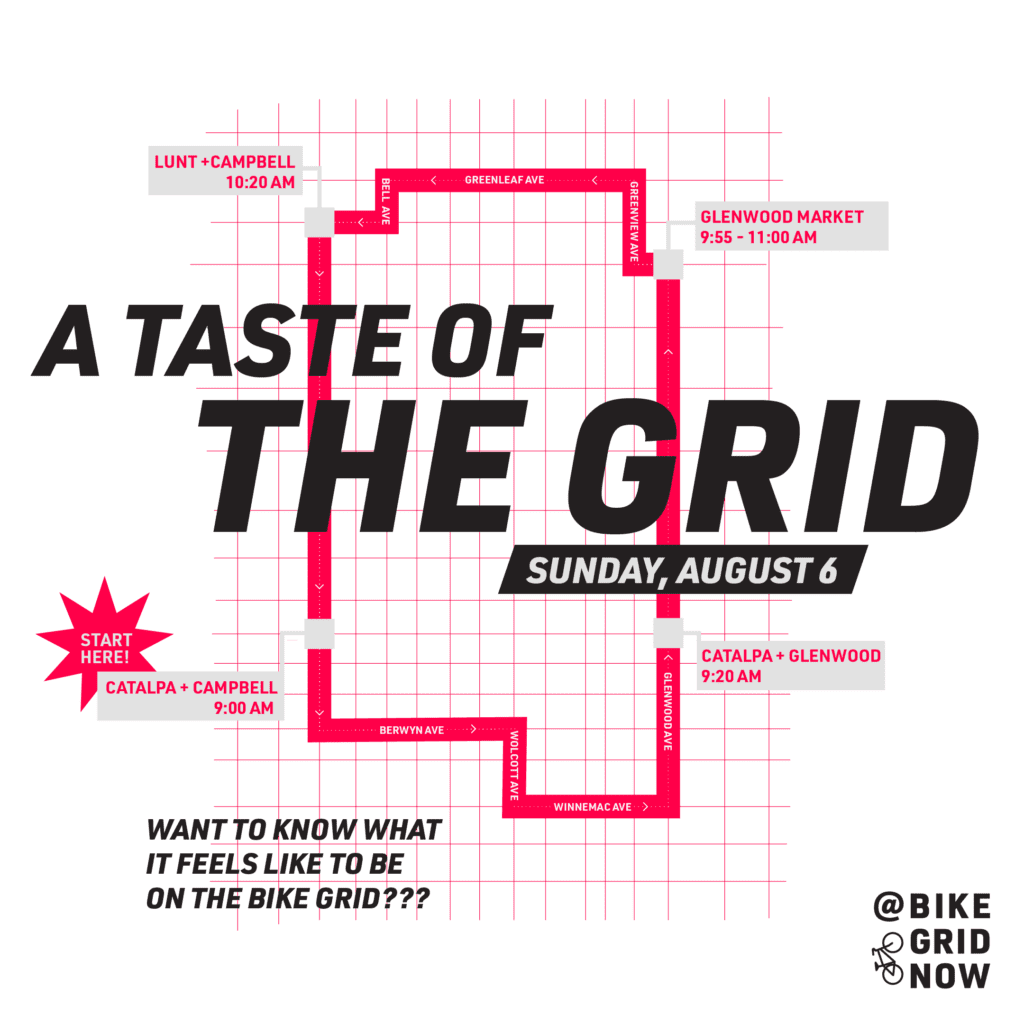 08/06/2023 9:00am
Join us this Sunday as we explore what riding a bike in Chicago could be like on The Grid.
We'll be riding (~10mph) this loop twice, so feel free to hang out at the Glenwood Sunday Market from 9:55-11AM, we'll…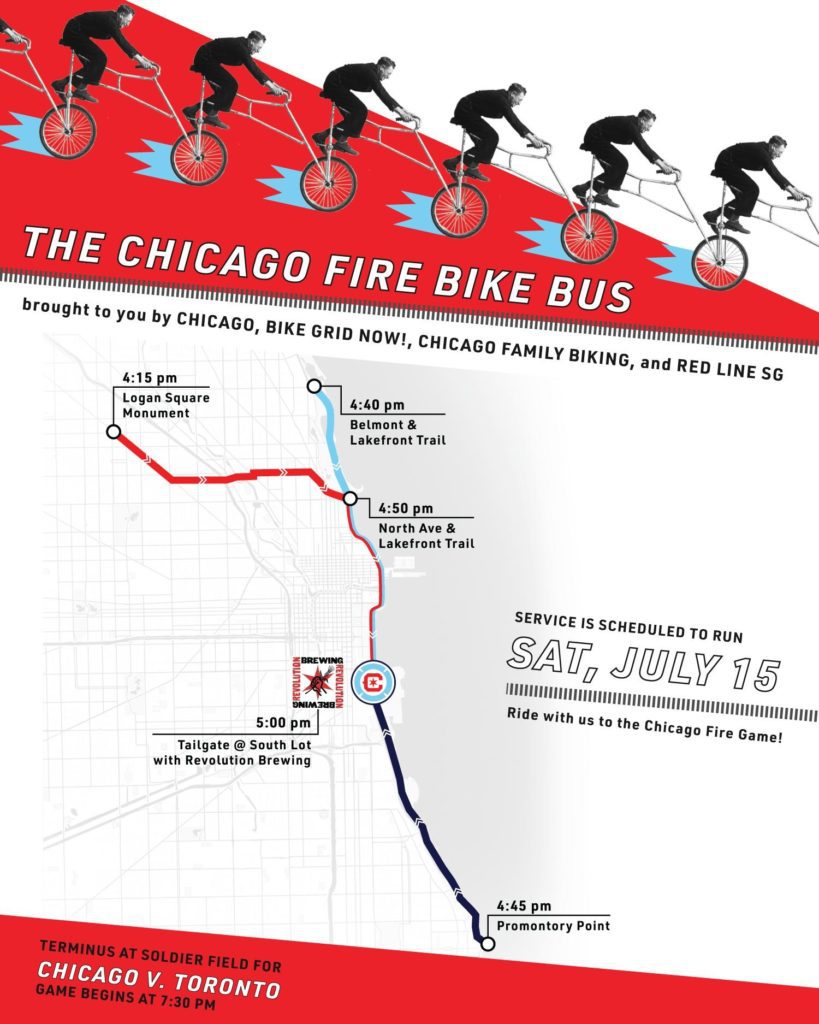 07/15/2023 4:15pm
Roll from Lakeview, Logan Square, or Promontory Point to the Revolution Brewing tailgate 5pm-7pm for beer & snacks c/o our gracious hosts.
4:15 Logan Square
4:40 Belmon & Lakefront
4:50 North Ave & Lakefront
4:45 Promontary point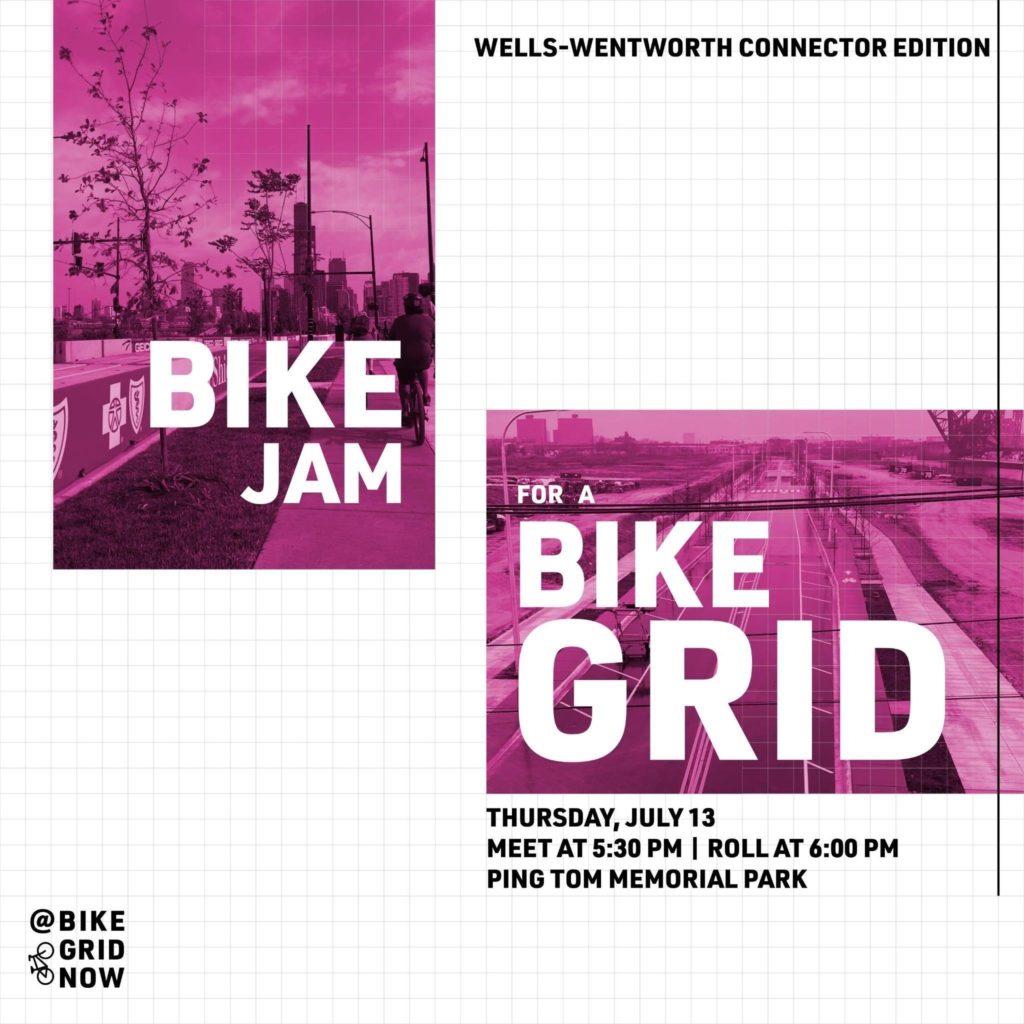 07/13/2023 5:30pm
Tom Ping Memorial Park
5:30 meet
6:00 roll