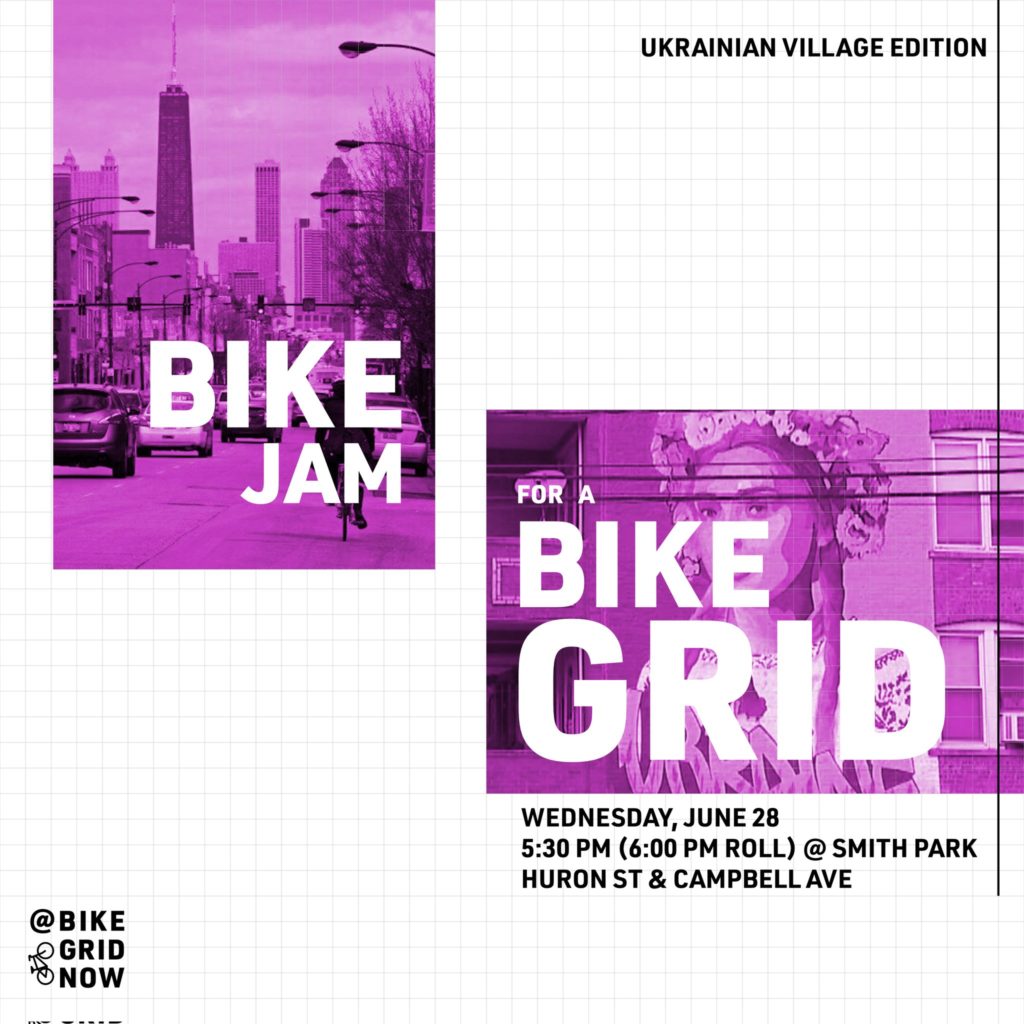 07/05/2023 5:30pm
Ready to jam it up in Ukrainian Village? Join us Wednesday at 5:30pm at the Northeast corner of Smith Park. We'll be riding together at 4mph, all wheels welcome! Roll out at 6pm.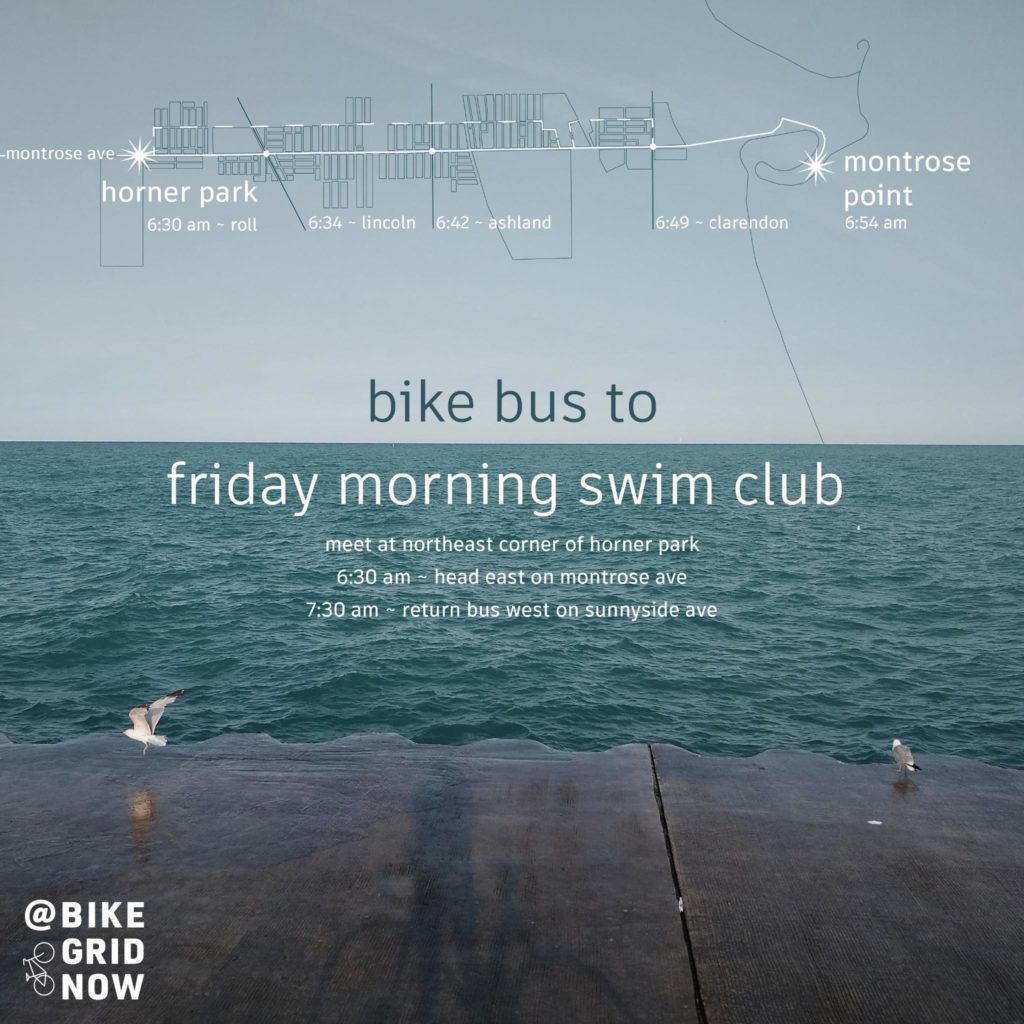 06/16/2023 6:30pm
Orrrr, join the soft launch of CBGN's Friday Morning Fish Club! We'll be at Cafe Jumping Bean @ 6:30am to roll to 31st St Beach. Swim! Fish! Hangout!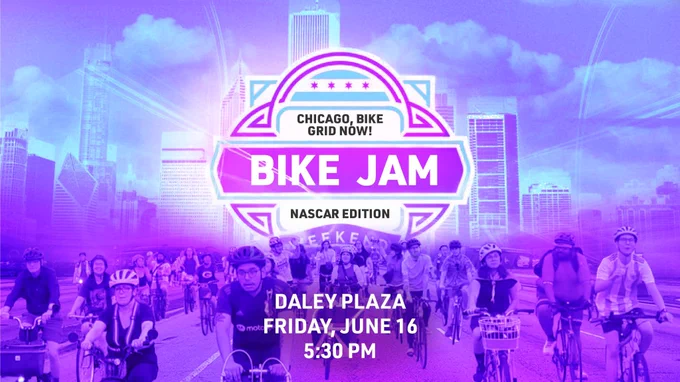 06/16/2023 5:30pm
Our parks and streets belong to the people so we're gonna take them back.
Join us for a 4mph group ride from Daley Plaza this Friday at 5:30pm as we jam it up for Chicago's Front Yard and our Lakefront.
06/10/2023 5:30pm
Join us on Saturday, June 10th, at 5:30pm as we celebrate one year of community, activism, and jamming it up!
Join our Bike Buses as we roll to the Loop together, or meet us there! You won't want to miss…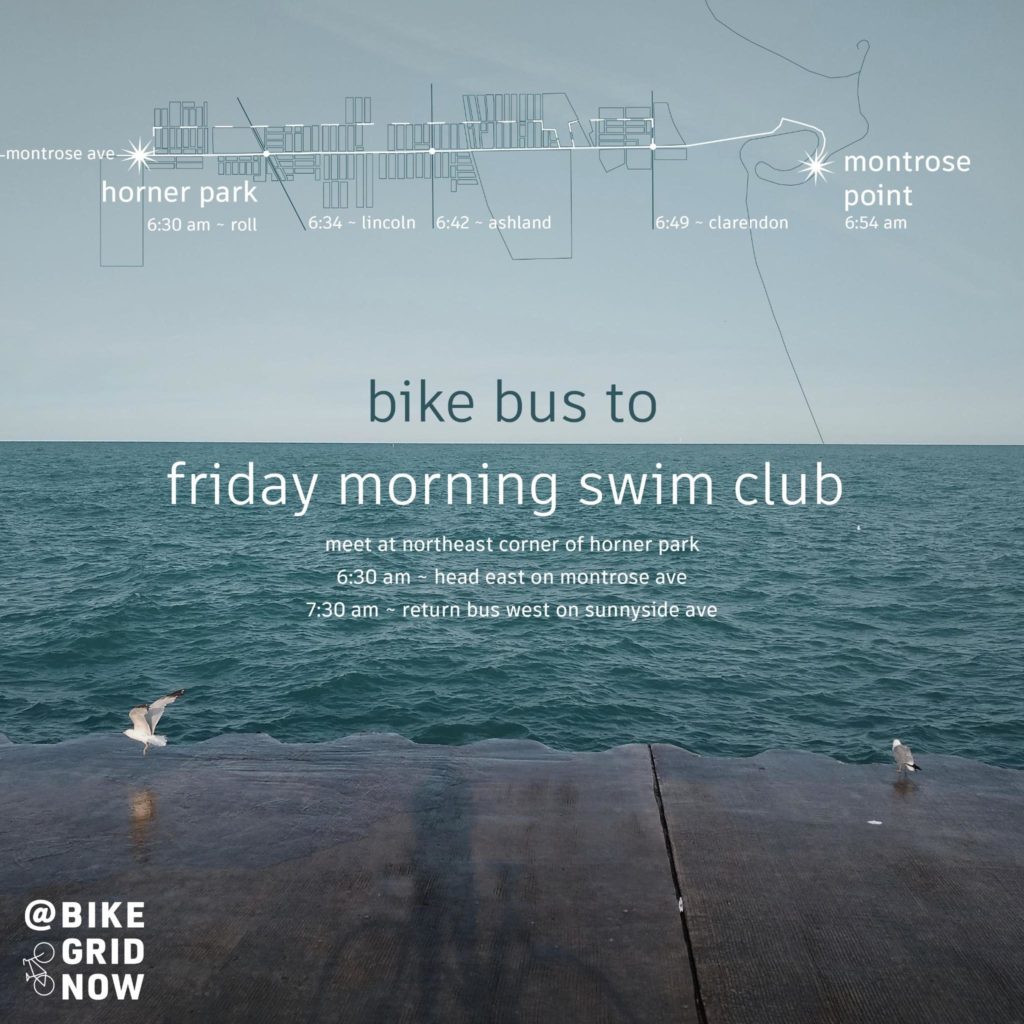 06/09/2023 6:30am
oin us on Friday, June 9th for our inaugural Bike Bus to Friday Morning Swim Club. We'll roll at 6:30am from Montrose and NE corner of Horner Park. Join us along the way. We'll take a dip in the lake.…
04/30/2023 12:00pm
Join CBGN and Save Jackson Park as we bike to see the cherry blossoms! We're running a bike bus starting at Ping Tom Park this Sunday, April 30th at Noon, ending at Jackson Park. We will also visit…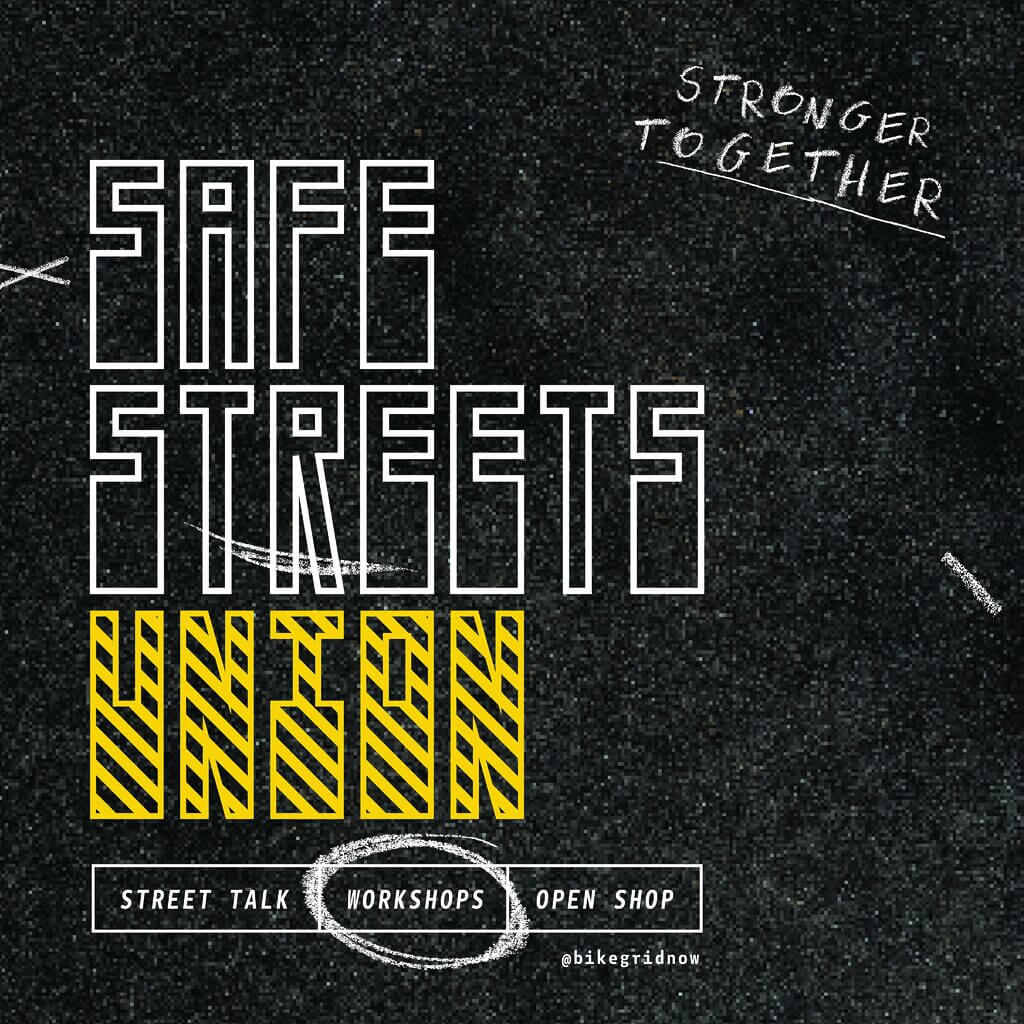 04/25/2023 6:00pm
Join Chicago, Bike Grid Now's Safe Street Union as we host a conversation about building local power after the election. We will be talking about community organizations, local boards, what they do, how to get involved, and many of the…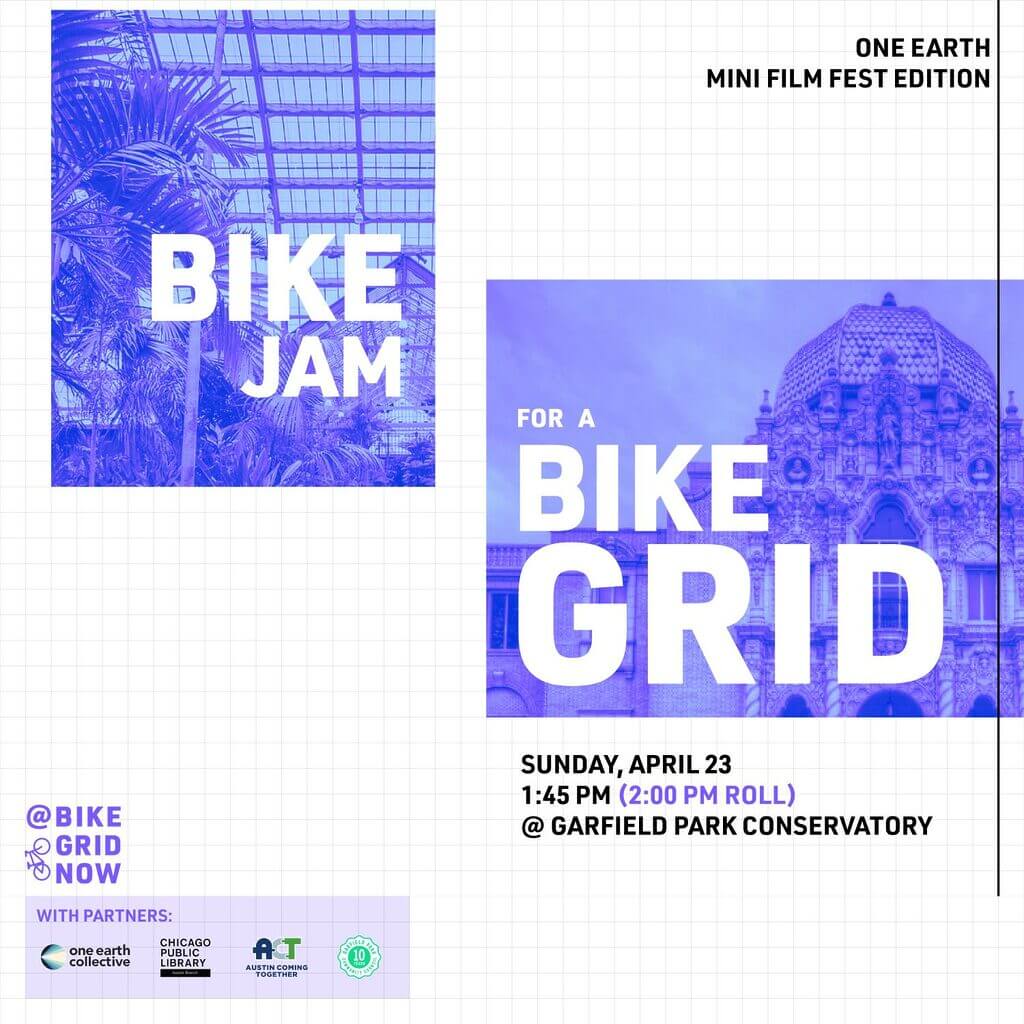 04/23/2023 1:45pm
Join us Sunday, April 23rd at the Garfield Park Conservatory for a bike jam with One Earth, Chicago Public Library, Garfield Park Community Council, and Austin Coming Together! Meeting at 1:45 PM and rolling at 2:00 PM.
We will…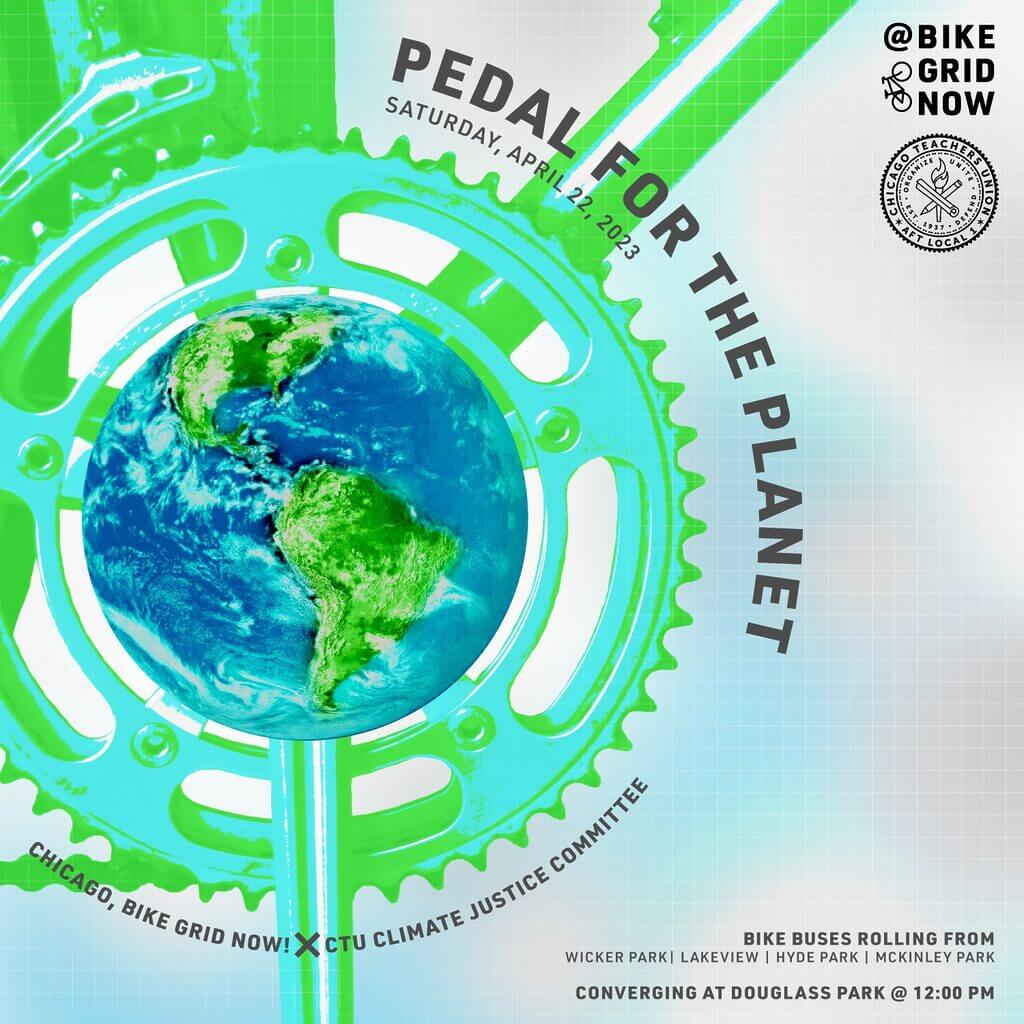 04/22/2023 12:00pm
Join Chicago, Bike Grid Now and the Chicago Teacher's Union on Earth Day, Sat. April 22, as we bus together and jam it up for safer streets, beautiful parks, and green schools. All wheels welcome!
The bike jam will start…