Do you love the protected bike lane on Augusta?
There is pressure against it.
Email:
It's ridiculous that we need to do this as the city faces more traffic fatalities…alas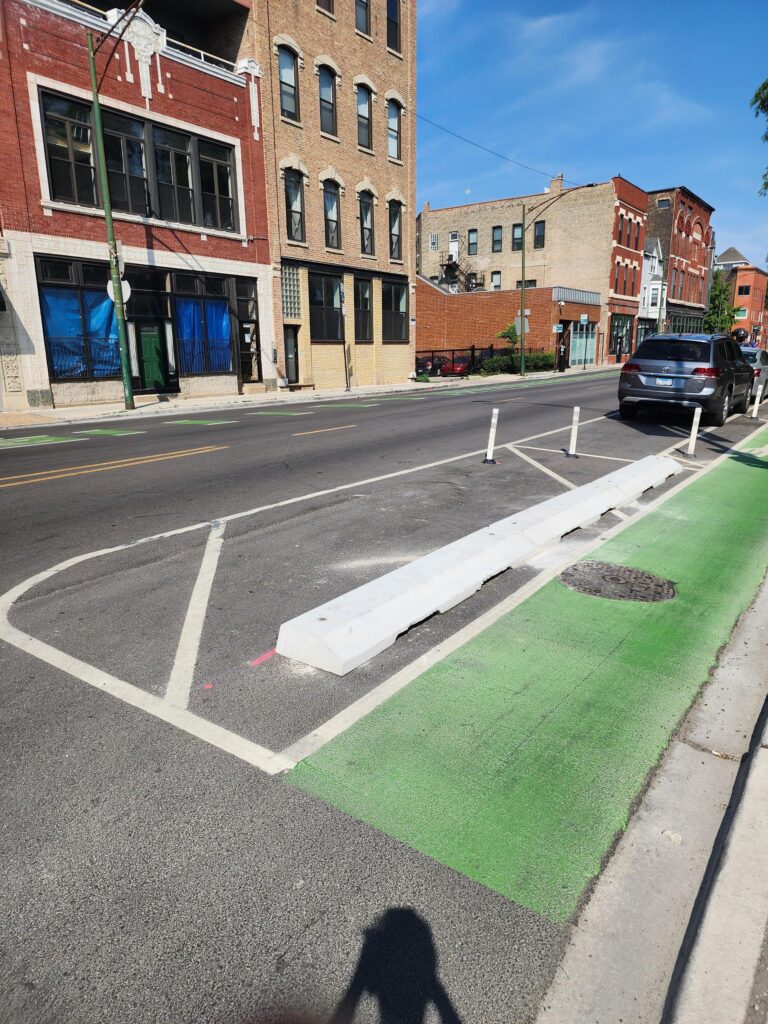 Example Email:
I am reaching out in support of keeping the Augusta protected bike lanes intact. I understand that the Alderman's office has been in discussions with a small group of neighbors who are opposed to the bike lane and want it removed.I had never heard about this group before, nor was I or any of my neighbors notified of such an important conversation happening. These bike lanes have greatly increased the safety of my community for cyclists, pedestrians, and drivers alike.
We need more of this in our ward, not less. I find it alarming that the Alderman would consider removing these improvements on the basis of a meeting with an unrepresentative group that makes no effort to get younger and more diverse neighbors involved.Recently a cyclist was killed on Damen and Foster in an unprotected bike lane, reversing the progress on Augusta will lead to a death that can be directly attributed to any decision to remove the protection on this stretch.
Please let me know how Alderman Villegas intends to gather feedback from an actually representative sample of the community, so that my neighbors and I may share our views in support of the bike lanes. Or is such an opportunity only reserved to certain people in the community?I trust that the Alderman will do the right thing and continue to improve safety for 36th Ward residents, rather than choosing to increase the risk of accident and death for the most vulnerable Chicagoans.
MAKE THIS EMAIL YOUR OWN – Remix it, make it personal. We cannot allow this progress to be undone!